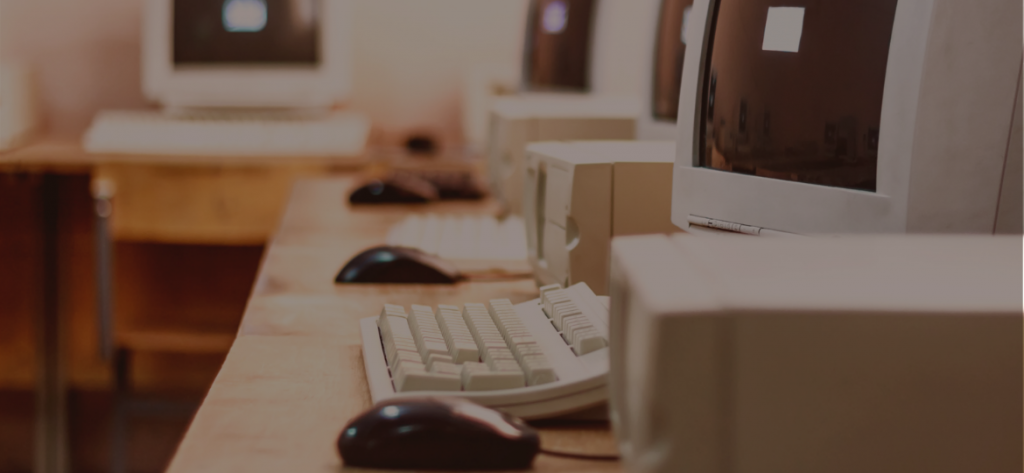 The late U.S. Supreme Court Justice Ruth Bader Ginsburg once said, "Women belong in all places where decisions are being made. … It shouldn't be that women are the exception." Though it seems intuitive, especially for those in "developed" nations, the reality is unfortunately still far from perfect, especially in tech. We are all too aware of the numbers – 50% of the world's population, yet only 25% of computing jobs. 
Programs like Girls Who Code are leading the charge to close the gender gap in the STEM fields. But long before there was a societal effort to mitigate gender disparity in these spaces, there were always women making their mark in tech. While their stories may not have been widely known, and most of these women were never household names, their impact on the tech world is still felt today.
In honor of Women's Day 2021, let's take a look back at 4 women who changed the world of tech for the better.
Back when a computer meant a giant clunky device that filled up most of the space in the room, MIT student Mary Wilkes became the first person to operate a home computer. During the summer of 1964, the software developer toiled away on a LINC computer – now considered the world's first PC – at her parent's home in Baltimore. The computer was such a rarity in those days that her parents bragged about the unusual object in their home.
"My father…thought it was absolutely fabulous," she said in a 2011 interview. "He would tell everyone – I bet you don't have a computer in your living room."
Wilkes went on to teach others how to use the LINC and co-authored the LINC's programming manual. Her experience working on the very first home computer, as well as the software she developed, laid the foundation for the laptops and PCs widely in use today.
African American physicist and mathematician Katherine Johnson was a trailblazer from the very beginning. Born in 1918 in a West Virginia county which did not offer formal education for African American students past the eighth grade, Johnson's parents advocated for her to be educated in another district. Her mathematical talent was apparent from the start, and after graduating from college, she was recruited to NASA.
At NASA, Johnson helped plan the trajectory of the historic 1969 Apollo 11 flight to the Moon. When the Apollo 13 Moon mission was aborted due to technical failures in 1970, it was the one star navigation system developed and pushed by Johnson that guided the astronauts safely back to Earth. 
"Everybody was concerned about them getting there. I was concerned about them getting back," said Johnson in a 2010 interview.
During World War II, Grace Hopper took an unusual step. A professor of mathematics at Vassar College, she took a leave of absence from the university and enlisted in the United States Navy. During her service, she worked at Harvard University developing programs for the Navy's electromechanical Mark I computer.
After the war ended, Hopper remained in the Navy reserves and continued developing computer programs for both military and civilian use. She is credited as the sole inventor of the 1953 compiler – the program that translates instructions in the English language into the language of the target computer. The compiler served as the basis for the programs that translate computer code today.
Following a 42 year career in the Navy, Hoppy retired with the rank of Admiral in 1986.
Sister Mary Kenneth Keller
The first American woman to earn a Ph.D in computer science, this nun never let societal expectations hold her back. Sister Mary is credited as one of the developers of the BASIC programming language (Beginners All-Purpose Symbolic Instruction Code) – a computer code which provided the basis for much of the code developers use today. BASIC is still taught during introductory programming courses!
After earning her Ph.D in 1965, Sister Mary went on to establish the computer science department at Clarke University in Iowa. At the time, the institution was women-only, and Sister Mary made huge efforts to get young women involved in computer engineering and programming.
While these trailblazer's impact on modern tech can't be overstated, it's clear that the tech industry still needs to do more to create an environment that's more inclusive towards women. Flex time and more generous maternity leave policies, and on-site child care solutions, are just a few of the initiatives companies must embrace to encourage and retain female employees in the tech workforce.
Yet just because we still have a long way to go doesn't mean we shouldn't celebrate how far we've come. Each year, more and more women are choosing to "lean in" and be courageous, to take the more difficult road, and they're making an impact we could have hardly imagined even a decade ago.