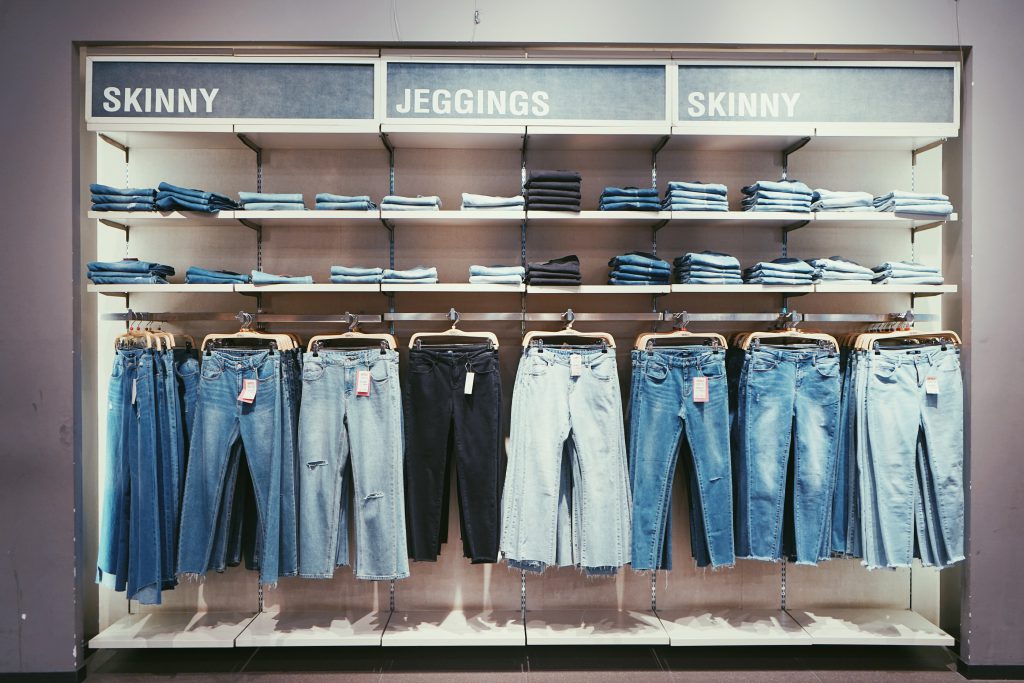 The highest number of retail bankruptcies in more than a decade and a massive overnight shift to e-commerce that left retailers scrambling has given way to an opportunity. For brands, the upcoming year is one of renewal and hope built upon promising trends and innovations. The unprecedented shift to and development of e-commerce, combined with a gradual re-opening of stores, leaves more customers up for grabs than ever before and those who win them over will not only recover, but thrive in the new era of retail.
Here are five trends that retailers consider to help them to continue to weather the monumental shift taking place and win over customers and market share:
Alexa, where can I buy shoes on sale nearby?
During 2020 we looked inward toward home conveniences and discovered the ease and convenience of ordering from home, a trend that looks to grow even further in 2021. With nearly 90 million Americans owning smart speakers this past year, a 32% jump from the year prior, voice commerce can no longer be an afterthought. Optimizing your business for voice search by adding a new skill on Alexa or Google's voice assistants or offering voice-based navigation on your website or mobile app can go a long way. This market, projected to be valued at $40B+ by 2022, is up for grabs.
Patagonia's niche focus is now a customer must-have
Two-thirds of Americans prefer eco-friendly brands, and despite the success of those such as Patagonia, Seventh Generation, Dr. Bronners, other retailers have been slow to respond. 2021 seems like the turning point for retailers, with efficient, tech-driven delivery options more accessible than ever before. Big, innovative retailers such as Ikea have committed to using 100% sustainable materials, while Amazon has changed its packaging to recyclable materials further signaling that the shift towards sustainability is transitioning from words to action and aligns with business objectives.
Customers returning the wrong size means they won't be returning to you
The monumental shift toward e-commerce during 2020 had companies scrambling, and now many went from having utterly undeveloped e-commerce offerings to functional, but functional isn't enough. Aside from e-commerce fulfillment being more expensive and cutting into companies' bottom lines, returns can more than double the pain. 30% of products purchased online are returned, more than double the percentage of in-store purchases and nearly 80% of those returns are due to sizing issues. The technology exists to solve the problem, and it's up to retailers to catch up in 2021. MySizeID, an easy to install widget, gives customers the option to leverage their phone's sensors to ensure they always get the right fit for themselves and their family members – retailers would do well.
Shareable moments are good for Insta and the bottom line
Unique experiences tend to mean an exhilarating trip to the grocery store at the moment, but that's set to change as lockdowns are lifted, and life returns to normal. The transition back to normalcy marks a great opportunity for retailers to deploy experiential marketing and create brand affinity. What does that mean? In short, immersive, instagramable experiences that often beg to be shared think Zappos cupcake ambush or Volkswagen's piano stairs. Experiential marketing isn't new, but after a year or more of social isolation, those experiences can have an especially powerful effect.
Contactless payment and a frictionless experience are expected
In 2019 before Covid, a paltry 30% of retailers offered a buy online pick up in store option, and a meager 7% offered customer support over video chat. A 2020 survey found that buy online pick up in store was set to double, and other omnichannel experiences such as contactless payment and transactional social commerce are soaring. This shift indicates that the bar was raised tremendously over the past year, and a new standard of omnichannel retailing is upon us. Those that invest in the service will keep up with consumer expectations, while those that ignore it are set to lose out just as they probably did in 2020.
2020 was challenging, heart-breaking, and dynamic. 2021 will be about continuing to adjust to that shift and proactively anticipating the return of in-store shopping. Those retailers that embrace this year's trends will be well-positioned to win an unprecedented number of up for grabs customers and future-proof themselves for years to come.