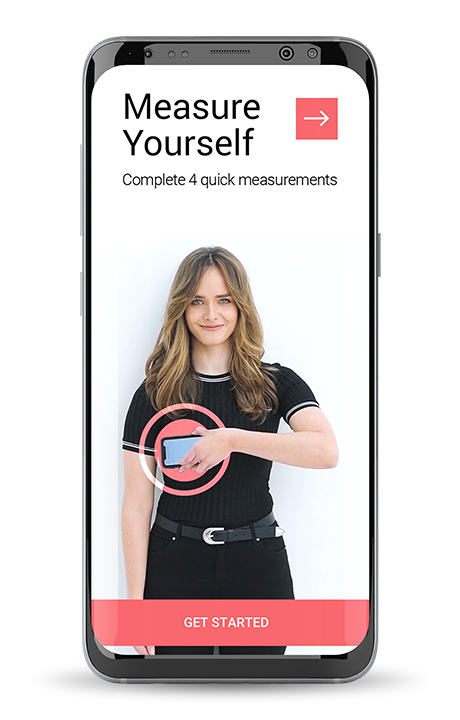 Your All-In-One Size & Fit Solution
Online merchandise returns are a challenge for your online store. We have a solution, MySizeID.
Trusted by great fashion retailers
What makes MySizeID different
than other solutions?
MySizeID uses a patented algorithm to measure your shopper's with their smartphone sensors, without using the camera. Increase customer loyalty and boost revenue with accurate, personalized size recommendations for your customers. Size recommendations are data driven, based on AI, Machine- learning, Big Data and shopper's real body measurements. 
80% of returns are size related
Remove shoppers doubts and increase your revenue by offering them certainty and safety with MySizeID: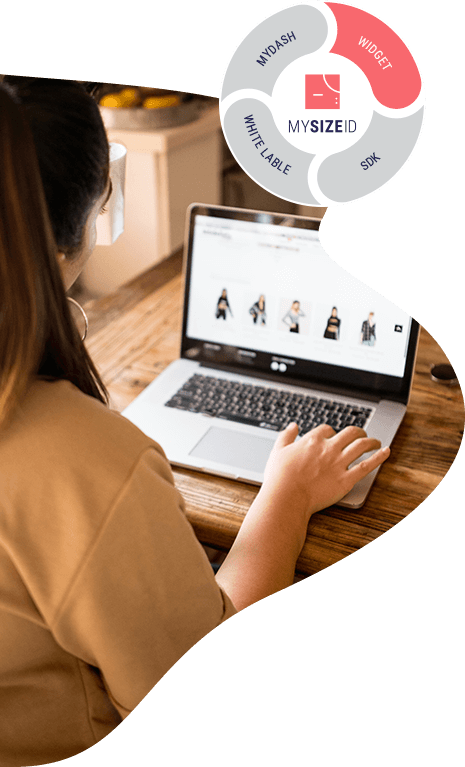 parterships and integrations
Available in top shopping platforms
MySizeID is available on all major e-commerce platforms like Shopify, WooCommerce, Lightspeed and many more with comfortable pricing plan. 
Looking for a tailor-made solution? 
Contact us and we will provide a customized solution for your specific needs. 
To add the MySizeID widget to your ecommerce store, click here:
Personalize your sizing solution
MySizeID helps retailers every step of the way with a full 360° solution



INCREASE SHOPPERS LOYALTY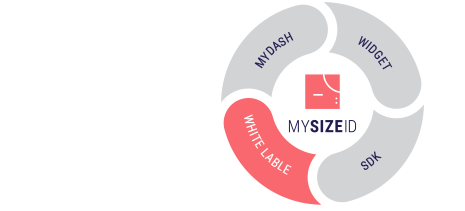 MySizeID tech with your brand's name on it
Implementing MySizeID is easy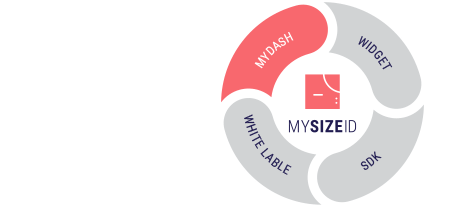 TURN YOUR INSIGHTS INTO REVENUE
MyDash is a user-friendly web-based dashboard. Easily insert your size charts, customize your preferences and gain data. MyDash provides you all the data analytics you need for making knowledge-based decisions. Start saving money by getting more data insights into: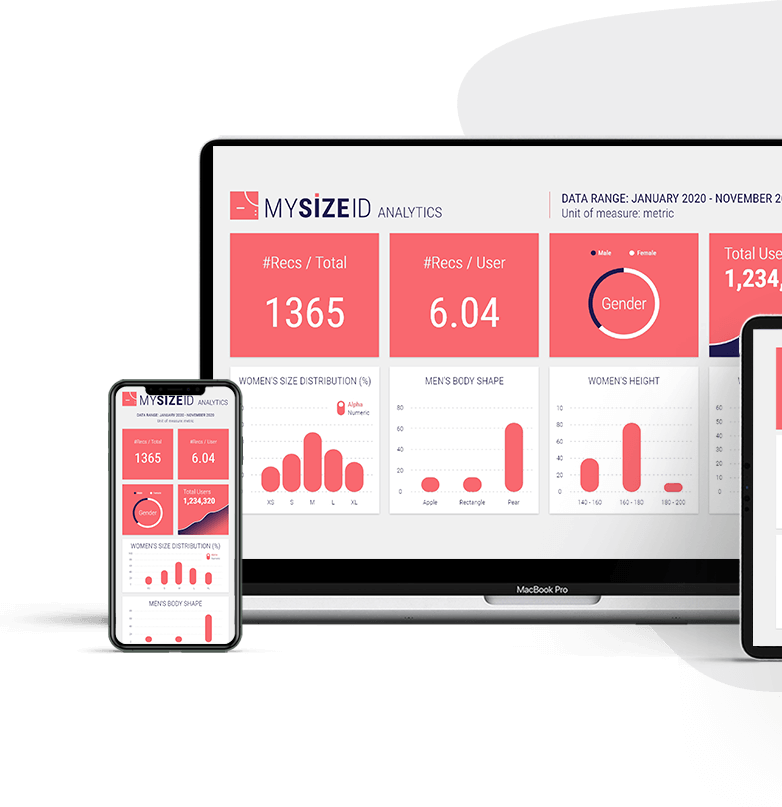 Integrate MySizeID in one click,
upload your first size chart now
HAVE QUESTIONS?
BOOK A DEMO and a MySize representative will contact you with a TAilor FIT PLAN.
NEWS UPDATES & PRESS RELEASES
It's a known industry fact: 80% of returns are size related. We know that getting the right fit & size is a challenge and merchandise returns are a great loss that leaves you battling for your shoppers' loyalty.  MySizeID is your solution for these returns.
MySizeID uses a patented algorithm that allows your shoppers to measure themselves with their smartphones, using sensors and not the camera.
With only four quick and basic measurements, your shoppers will know their full-body sizes and MySizeID will help them pick and purchase their perfect fit, every time. When your shoppers know their size, you're increasing their confidence, gaining their loyalty, and of course: increasing conversions.
MySizeID helps retailers every step of the way with a full 360° solution:
The MySizeID omnichannel solution offers in-store express contactless shopping, ideal for the COVID-19 era; the MySizeID app is used for a seamless online shopping experience, with no hesitations; and the MyDash dashboard lets you easily add sizing charts, check your shoppers' sizes, and restock accordingly.
MySizeID can measure anything. Take a look at our measurement guide and see the measurement options we offer our retailers.
Need a better fit for your business? No problem! Let us know what you need at: [email protected]
Sure, we're glad you asked. The MySizeID fashion suite offers retailers a 360° solution that includes MyDash and the MySizeID widget, app, and SDK.
MyDash is MySizeID user-friendly, web-based dashboard, where you can manage your sizing charts and the MySizeID website widget. Once you join MySizeID, you will have access to MyDash.
The MySizeID widget creates a unique sizing ID for every shopper, based on their personal measurements, so they can be certain that the item they selected will actually fit them. When you use the MySizeID widget in your online store, it's easier for your shoppers to know their actual and accurate size every time they visit your store, and when every item fits perfectly, your customers will buy more and return less.
The MySizeID 360° fashion solution helps you: optimize your customer database, get to know your shoppers, and restock inventory of relevant items accordingly.
MySizeID is a full solution that will give your shoppers an easy and simple tool to quickly generate their size ID and find their ideal size.
The COVID-19 pandemic has forced many traditionally offline brands to launch or expand their eCommerce presence and rethink how to attract shoppers to their brick & mortar store.
Based on a survey conducted by MySize, we revealed that 49% of shoppers are uncomfortable to shop for apparel these days. Though consumers still crave a personalized shopping experience, they're looking for contactless tech-driven solutions. MySizeID is the right solution for these needs.
When using the MySizeID in-store solution, shoppers will instantly know their right size, by using only the MySizeID app and scanning a barcode. Installing MySizeID in your online and brick & mortar store means giving your shoppers what they want: no lines for the fitting rooms and no crowded stores.
Integrating the MySizeID fashion solution saves your store new expenses, like private fitting rooms, special sanitization, and additional requirements for sanitizing previously-worn clothes.