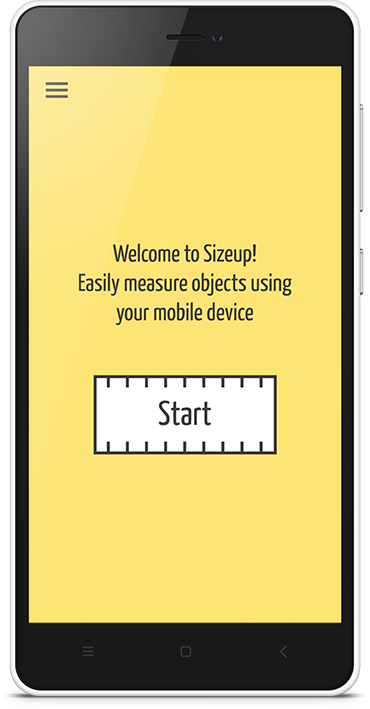 A digital tape measure on you smartphone
Measure everything with SizeUp,
the measuring tape app
The MUST-HAVE measuring app for your every need
Purchasing a desk for your new, cool apartment and want to know if it will fit? 
Download SizeUp and get Started!
SizeUp is a smart measuring app that utilizes AI, big data, and patented algorithms, along with data from Smartphone motion sensors, and has helped over 1,5M people measure millions of everyday objects accurately.
Over 1,5M Downloads!
Download SizeUp, and see for yourself.

Measure length and width of a plane surface

Capture and save your measurements

Measure in metric (cm) or imperial (inch) units

High Level of accuracy, within 2 cm (up to 1 meter)
* Note: Mobile device must contain acceleromter and gyro sensors to use this app.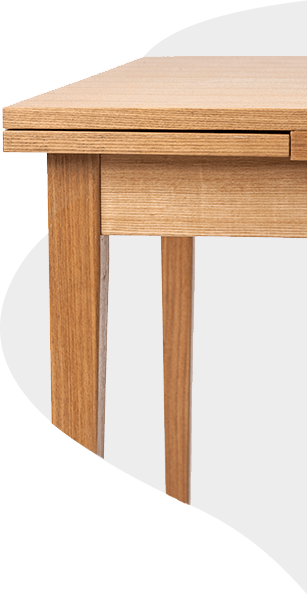 Size UP is a smart tape measure in the palm of your hand. No need for tape measure anymore- SizeUp lets you measure flat surfaces simply by moving your smartphone across an object.
*iOS – SizeUp runs on all iPhone devices that were released since 2014 – meaning iPhone 6 and up.
*Android – SizeUp supports few specific Android models:
Google Pixel
Google Pixel XL
Google Pixel 2
Google Pixel 2 XL
Google Pixel 3
Google Pixel 3 XL
Honeywell CT40
Honeywell CT60
Honeywell N80
Honeywell CN85
Huawei P10
Huawei P10 Plus
Huawei P10 Lite
Huawei P20
Huawei P20 Pro
Huawei P20 Lite
Huawei Mate 20
Huawei Mate 20 Pro
Huawei Nexus 6P
LG G5
LG G6
LG V30
LG V30+
Nokia 8
OnePlus 5
OnePlus 6
OnePlus 6T
OnePlus 7
Samsung Galaxy S5
Samsung Galaxy S6
Samsung Galaxy S6 Edge
Samsung Galaxy S7
Samsung Galaxy S7 Edge
Samsung Galaxy S8
Samsung Galaxy S9
Samsung Galaxy S9+
Samsung Galaxy S10
Samsung Galaxy A5 (2017)
Samsung Galaxy A7 (2017)
Samsung Galaxy A7 (2018)
Samsung Galaxy Note 9
Xiaomi Mi 6
Zebra TC52
Zebra TC57
Zebra TC72
Zebra TC77
Zebra TC83BH
Other models will be added in the future. Stay tuned!
The only difference is that currently the Android devices requires a one-time simple calibration process
Retailer looking to reduce returns?
WHITEPAPER: The logistics customer experience report 2021
Webinar: The Effect of AI on Apparel Shopping Habits
Meet these 4 Women who changed tech for the better
WHITEPAPER: SIZING UP THE APPAREL ECOMMERCE INDUSTRY
eBook: The Ultimate Guide to Size & Fit
EBOOK: 10 WAYS TO REDUCE RETURNS IN FASHION ECOMMERCE
NEWS UPDATES & PRESS RELEASES